USS Lexington Campout
Nov. 10th – 12th, 2023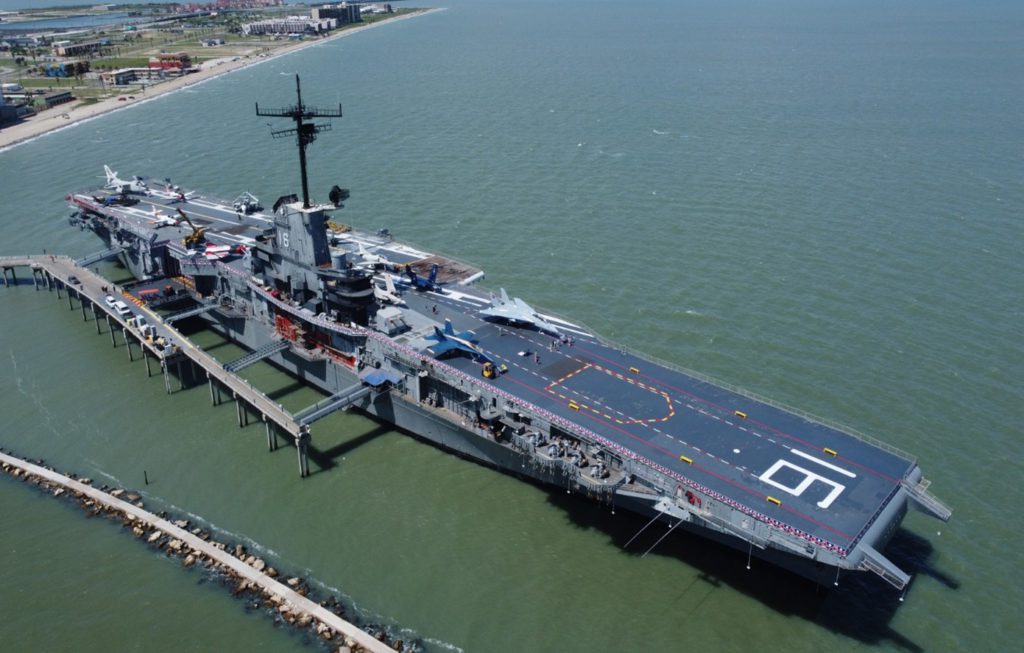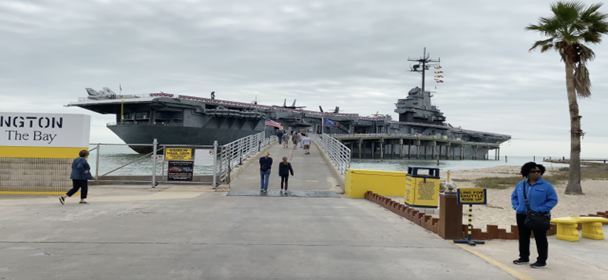 I. Campout Theme:
Overnight Adventure at the USS Lexington
II. Departure Time and Place:
We will meet at the church at 6:00 pm and plan on departing at 6:30.
III. Camp
We will camp at Lost Pines Scout Reservation on Friday night at the Turner campsite, and head down to the USS Lexington on Saturday.
IV. Transportation:
We will travel by car for this campout.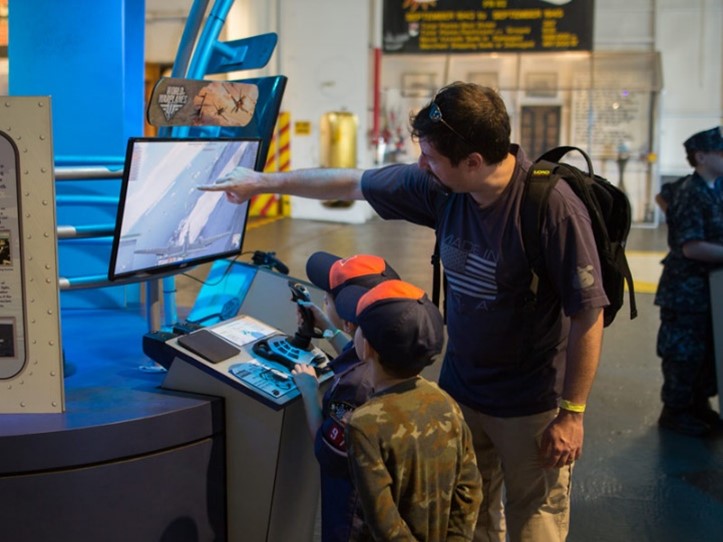 V. Return Time:
Our goal is to depart the USS Lexington by 9am. We should return to the Otto Middle School area around 4:30-5 p.m. Scouts should bring money for lunch for drive home. The drive home will be around 7hrs.
VI. Food:
Patrols / Scouts will be Meal Planning for Saturday morning.
Saturday morning- hot meal
Saturday lunch – Lunch on the road
Saturday dinner- on boat
Sunday breakfast- on boat
Sunday lunch- Lunch on the road
VII. Personal Equipment List:
Necessary Gear:
Class A uniform
Tent
Raingear
Light Jacket
Spork or spoon
Closed Toed shoes (hiking books, or shoes)
Troop Hat
2 sets of shorts or pants
2 shirts (class B or equivalent)
2 sets of underwear
2 pairs of socks
Sleeping bag, (will be between 60-80)
Sleeping pad
Day Pack for boat
Mess Kit
Flashlight/Headlamp with extra batteries
1-liter Personal Water bottle
Personal first aid kit
Towel
SUNSCREEN!
Recommended Gear:
Toiletries/Personal hygiene items
Sunglasses
Sunscreen
Bug Repellant
Optional Gear:
Camera
Camp stool or camp chair
Lip Balm
Quarter's for Game tables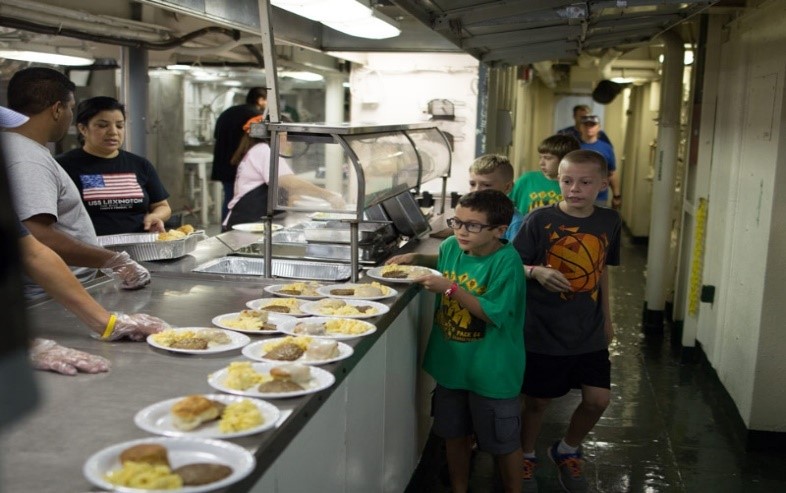 VIII. Cost:
The only cost for this campout will be for the Patrol food. The troop will cover the cost for entrance to the USS Lexington.
IX. Weather:
Highs in the high 70's and lows in the 60's.
X. Schedule:
Friday, Nov. 10th, 2023
6:30 pm. – Departure
10:30 pm. – Arrive at Lost Pines Scout Reservation
11:30 pm. – Lights out
Saturday, Nov. 11th, 2023 (Sunrise 7:37, Sunset 6:45)
6:30 am. – Reveille
7:30 am. – Breakfast
9:00 am – Depart for the USS Lexington
1300 – Arrival & Check-In
1600 – Film" Aircraft Carrier: Guardian of the Seas"
1645 – Quarters
1700 – Dinner
1800 – Patriotic Flag Ceremony
1830 – Self-Guided Tours/Scavenger Hunt
2130 – Ghost Stories
2245 – Tattoo
2300 – Taps (Lights Out)
Sunday, Nov. 12th, 2023
0645 – Reveille
0800 – Breakfast
0845 – Morning Colors, Final Quarters, Patches Awarded
0900 – Departures
XI. Miscellaneous Notes:
TRAVEL TIME
4 hrs. –230 miles to Lost Pines Scout Reservation- Church to Camp
3.5 hrs. –189 miles from Camp to USS Lexington
6.5 hrs. – 410 miles from USS Lexington to Otto Middle School
NEAREST HOSPITAL
From Lost Pines- Ally Medical Emergency Room – 512 W, 512 State Hwy 71 W, Bastrop, Tx 78602
From USS Lexington- Driscoll Children's Hospital, 3533 S Alameda St, Corpus Christi, Tx 78411
NOTES ON TRIP
We will be camping at Lost Pines Scout Reservation which is close to Austin. We will spend the night there in the Turner Campsite and head to the USS Lexington in the morning.
Note: Hammocks are not allowed at the campsite.
The drive to the boat will be 3hrs 30 min. We will be staying the night aboard USS Lexington, a record-setting World War II aircraft carrier-turned museum located on Corpus Christi Bay. We'll hear stories from the ship's past—covering topics like kamikaze and torpedo attacks, the manpower it takes to navigate an aircraft carrier, and being named the "Blue Ghost" by Tokyo Rose herself. There are over 11 different levels within the ship, giving your curious minds a hands-on experience that reflects on the sacrifices made by a heroic generation.
The overnight itinerary includes all five tour routes of the ship, stories of historical events from her past, a scavenger hunt, a film in the 3D MEGA Theater, LEX ghost stories, two trips through the chow line, bunking in original crew quarters, an unforgettable patriotic flag ceremony, and so much more!
FOOD: We will be doing a meal planning meeting and the patrols will be cooking Saturday morning with Lunch being on the road.
GEAR CARRYING: The normal camp gear will be needed, tent, day pack, water bottles. We will not be bringing the trailer for this campout so if you need to borrow a tent plan on that ahead of time.
Note: All gear on the boat must be carried down one or two steep stairways (ladders), so please pack light/do not overpack.
DANGEROUS PLANTS/ ANIMALS/ REPTILES AND INSECTS:
Plants are our Common Poison Ivy, Sumac and Oak
Reptiles are Rattlesnakes, Copperheads, Water Moccasins and Coral Snakes
Insects are Black Widow Spider, Brown Recluse Spider, Fire Ants, Scorpions and Wasps.