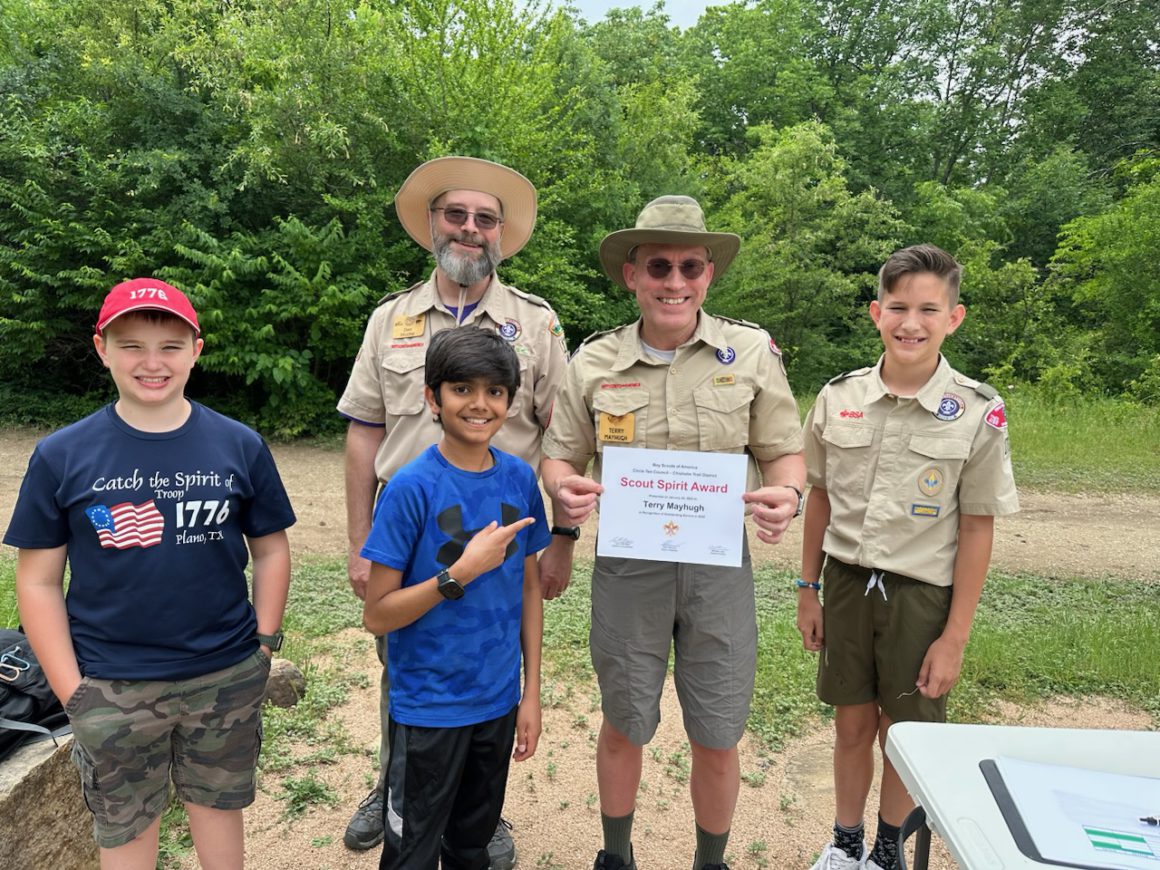 Troop 1776 has specialized programs aimed at Scouts of all experience levels and ranks. Our first year Scouts start out on the Trail to First Class (TTFC). Our Troop encourages each new scout to reach the rank of First Class in his first year as a scout and provides many opportunities for scouts to work on these requirements.
TTFC Sessions are held usually twice a month separate from that of the normal troop meetings and planned/run by our TTFC Coordinator. At both Winter and Summer camp, there are classes also tailored to the first year scouts to help their rank advancement. Once a year we have a TTFC campout just for those scouts that have yet to reach the First Class rank.
We have a Boy Scout Patrol Guide assigned to each of our first year patrols to help ensure the new boys acclimate to their new patrol and troop appropriately. The patrol guide helps guide the new boys at most patrol gatherings during the first year including campouts, troop meetings, campout planning, and some TTFC sessions.
More information about Boy Scout ranks can be found on http://www.meritbadge.org.
TTFC Parents: Please reference the New Scout/Parent Orientation and the Getting to Eagle presentation. This is presented each February to the parents of our first year scouts while the boys are busy in a Troop Meeting.
---
Winter Camp
Winter Camp is a program that our troop offers. Scouts can select several different merit badges to take, which they will either complete or partially complete at the Winter Camp, depending on the merit badge. There are specific TTFC sessions that he must register for as well. Scouts are given their agenda for the campout when they arrive and eat in a cafeteria for all meals that is run by the Adult Leaders. It is one of the few occasions that the boys do not plan and cook their own meals.
This is the only campout where scouts are allowed to bring electronic devices and use them during their free time.
---
TTFC Ranks