Caving and Bouldering at Inner Space and Enchanted Caverns
Oct. 6th – 9th, 2023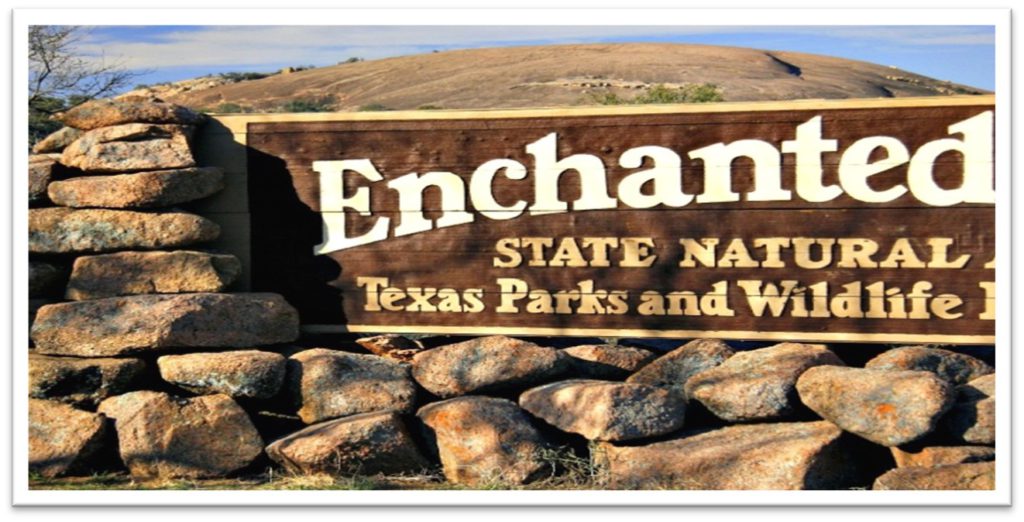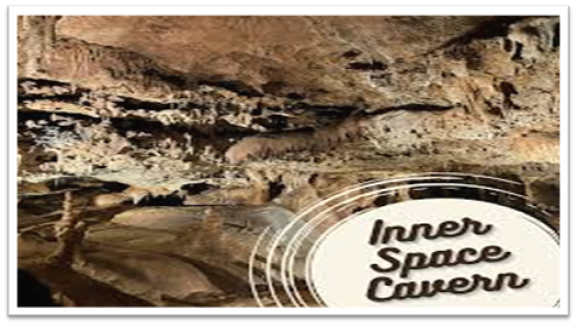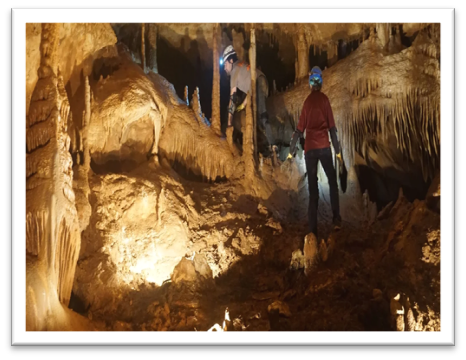 I. Campout Theme:
3 Day Caving and Bouldering Campout
II. Departure Time and Place:
We will meet at the church at 6:00 pm and plan on departing at 6:30. The drive is about 4.5 hrs. so get to the church on time.
III. Camp
We will camp the entire weekend at Camp Billy Gibbons. The address for the camp is 13397 County Rd 360, Richland Springs, TX 76871. We will be staying at the Kickapoo Campsite.
IV. Transportation:
We will travel by car for this campout.
V. Return Time:
Our goal is to depart Camp Billy Gibbons at 8:30 A.M. We should return to the Otto Middle School area around 12:30 p.m. Scouts should bring money for lunch for drive home.
VI. Food:
Patrols / Scouts will be Meal Planning for the entire weekend. This is a great weekend to get all your cooking and meal planning done for your rank advancements.
Saturday morning- grab and go breakfast
Saturday lunch – Lunch in town
Saturday dinner- Hot meal
Sunday breakfast- Hot meal
Sunday lunch- sack lunch
Sunday dinner- Hot meal
Monday breakfast- grab and go breakfast
VII. Personal Equipment List:
Necessary Gear:

Class A uniform
1Pair Long Pants, 1 Long Sleeved Shirt (THAT WILL GET DIRTY for the wild cave tour)
1 Set Clean Clothes to change into after the wild cave tour.
Raingear
Light Jacket
Spork or spoon
Closed Toed shoes (hiking books, or shoes that can get muddy)
Troop Hat
3 sets of shorts or pants
3 shirts (class B or equivalent)
3 sets of underwear
3 pairs of socks
Lite Sleeping bag, (will be 80 during day and 60 at night)
Sleeping pad
Day Pack for Hiking
Mess Kit
Trash Bag (for dirty clothes)
Flashlight/Headlamp with extra batteries
TWO 1-liter Personal Water bottle
Trash bags
Personal first aid kit
Towel
SUNSCREEN!
Pack extra clothes for the ride back to camp after the wild cave tour.
Recommended Gear:

Extra pair of shoes (lightweight)
Toiletries/Personal hygiene items
Sunglasses
Sunscreen
Optional Gear:

Camera
Camp stool or camp chair
Lip Balm
VIII. Cost:
The only cost for this campout will be for the Patrol food. The troop will cover the cost for entrance to the wild cave tour.
IX. Weather:
Highs in the low 80s and lows in the 60's.
X. Schedule:
Friday, Oct. 6th, 2023
6:30 pm. – Departure
11:00 pm. – Arrive at Camp Billy Gibbons
12:00 am. – Lights out
Saturday, Oct. 7th, 2023 (Sunrise 7:37, Sunset 6:45)
6:30 am. – Reveille
7:30 am. – Depart for Inner Space Caverns
10:00-12:00 pm – Wild Cave Tour
12:00 pm. – Lunch
12:30-on. – Explore or head back
6:00 pm. – Dinner
8:30 pm. – Campfire and Program
10:30 pm. – Lights out
Sunday, Oct. 8th, 2023
7:00 am. – Reveille
9:30 am. – Depart to Enchanted Rock
12:00 pm. – Lunch on the Trail
5:00 pm. – Depart back to Camp
7:00 pm. – Dinner/ Campfire
10:30 pm. – Lights Out
Monday, Oct. 9th, 2023
7:00 am. – Reveille
8:30 am. – Grab and Go Breakfast and Departure
12:30 pm. – Arrive at Otto
XI. Miscellaneous Notes:
TRAVEL TIME
4 hrs. 30 minutes–230 miles to Camp Billy Gibbons- Church to Camp
2hrs.30 minutes –117 miles from Camp to Inner Space Caverns
1hr 45 minutes—85.9 miles from Camp to Enchanted Rock
NEAREST HOSPITAL
From Camp Billy Gibbons- Heart of Texas Healthcare System, 2008 Nine Rd, Brady, TX 76825 (325-597-2901)
From Enchanted Rock- Methodist Hospital/ Hill country, 1020 S State Hwy 16, Fredericksburg, Tx 78624
From Inner Space Caverns- St. David's Georgetown Hospital, 2000 Scenic Dr, Georgetown, Tx 78626
NOTES ON TRIP
This is our annual Fall 3-day camping trip and it's going to be awesome! We will be camping at Camp Billy Gibbons which is close to both Enchanted Rock and Inner Space Caverns. We will spend the day on Saturday in the caves at Inner Space Caverns doing a walk through and a Wild Cave Tour. We have not done this one so it will be a new experience for everyone. They provide the helmets, knee pads and elbow pads. If you would like to bring your own you can certainly do that as well. Please note we will be getting dirty and muddy so bring a change of clothes to change into for the ride back to camp. They do not have showers but a great hose to rinse of with. We have reserved the showers at the campsite so that will be available.
On Sunday we will be heading to Enchanted Rock to do some bouldering, caving, geocaching and hiking. This park is amazing with its massive pink granite dome and finding the only colony of fairy shrimp in the world! Hiking around the dome there is a ton of bouldering and exploring to do as well as an 8 mile round the dome hike.
FOOD: We will be doing a meal planning meeting and the patrols will be cooking the entire weekend. This will get you used to planning for a higher adventure like trek. I expect the patrols to all fully participate in this endeavor.
GEAR CARRYING: The normal camp gear will be needed, tent, day pack, water bottles. We will be bringing the trailer for this campout.
DANGEROUS PLANTS/ ANIMALS/ REPTILES AND INSECTS:
Plants are our Common Poison Ivy, Sumac and Oak
Reptiles are Rattlesnakes, Copperheads, Water Moccasins and Coral Snakes
Insects are Black Widow Spider, Brown Recluse Spider, Fire Ants, Scorpions and Wasps.