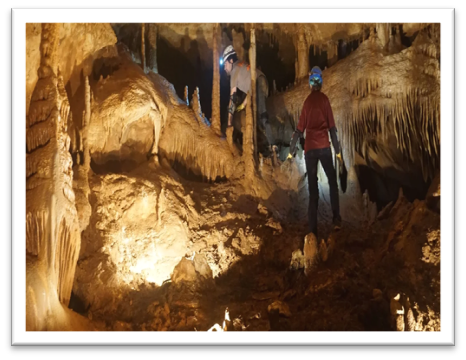 2023 October Campout – Caving and Bouldering at Inner Space Caverns and Enchanted Rock
When: Oct. 6th – 9th, 2023
Where: Camp Billy Gibbons, Richland Springs, TX
SIGN UP NOW REGISTRATION CLOSES: Sept 30th, 11:30pm
The national Council announced an update to the Youth Protection guidelines for "Adult Supervision" that will go into effect September 1, 2023.  In short, the "72-hour rule" is going away and any adult that is staying overnight in connection with a Scouting activity must be registered in a qualified unit position such as Committee Member (just a Merit Badge Counselor will not count).
The basic plan is that we will camp at Village Creek State Park in the group camping area on Friday night.  We will get up early and pack up quickly on Saturday morning and meet the outfitter for departure.  We will park the cars at an appropriate place and get started as
This is our annual Fall 3-day camping trip and it's going to be awesome! We will be camping at Camp Billy Gibbons which is close to both Enchanted Rock and Inner Space Caverns. We will spend the day on Saturday in the caves at Inner Space Caverns doing a walk through and a Wild Cave Tour. We have not done this one so it will be a new experience for everyone. They provide the helmets, knee pads and elbow pads. If you would like to bring your own you can certainly do that as well. Please note we will be getting dirty and muddy so bring a change of clothes to change into for the ride back to camp. They do not have showers but a great hose to rinse of with. We have reserved the showers at the campsite so that will be available.
On Sunday we will be heading to Enchanted Rock to do some bouldering, caving, geocaching and hiking. This park is amazing with its massive pink granite dome and finding the only colony of fairy shrimp in the world! Hiking around the dome there is a ton of bouldering and exploring to do as well as an 8 mile round the dome hike.